string(94) "https://stoa169.com/wp-content/uploads/2019/08/Scully-VON-WEBSITE-COPYRIGHT-e1565860004986.jpg"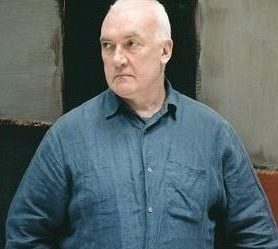 Sean Scully
* 1945 in Dublin, Ireland
lives in Königsdorf, Berlin, Germany, Barcelona, Spain, and New York City, USA
Comprising several panels, Sean Scully's large format paintings are characterised by compositions of parallel, offset, horizontal or vertical stripes of varying length. This minimalist motif is consistently executed with various techniques and materials. Along with his oil paintings, he produces etchings, lithographs, pastels and watercolours. From 1977 to 1983, Scully taught at Princeton University, New Jersey, USA; from 2002 to 2007, he held a professorship at the Academy of Fine Arts, Munich.
"People tend to think of abstraction in abstract terms. But nothing is abstract: it is still a self-portrait. A portrait of one's own condition." (Sean Scully in his publication "Inner", Hatje Cantz)
Photo © Sean Scully