string(68) "https://stoa169.com/wp-content/uploads/2019/10/robotlab_9822_b6.jpeg"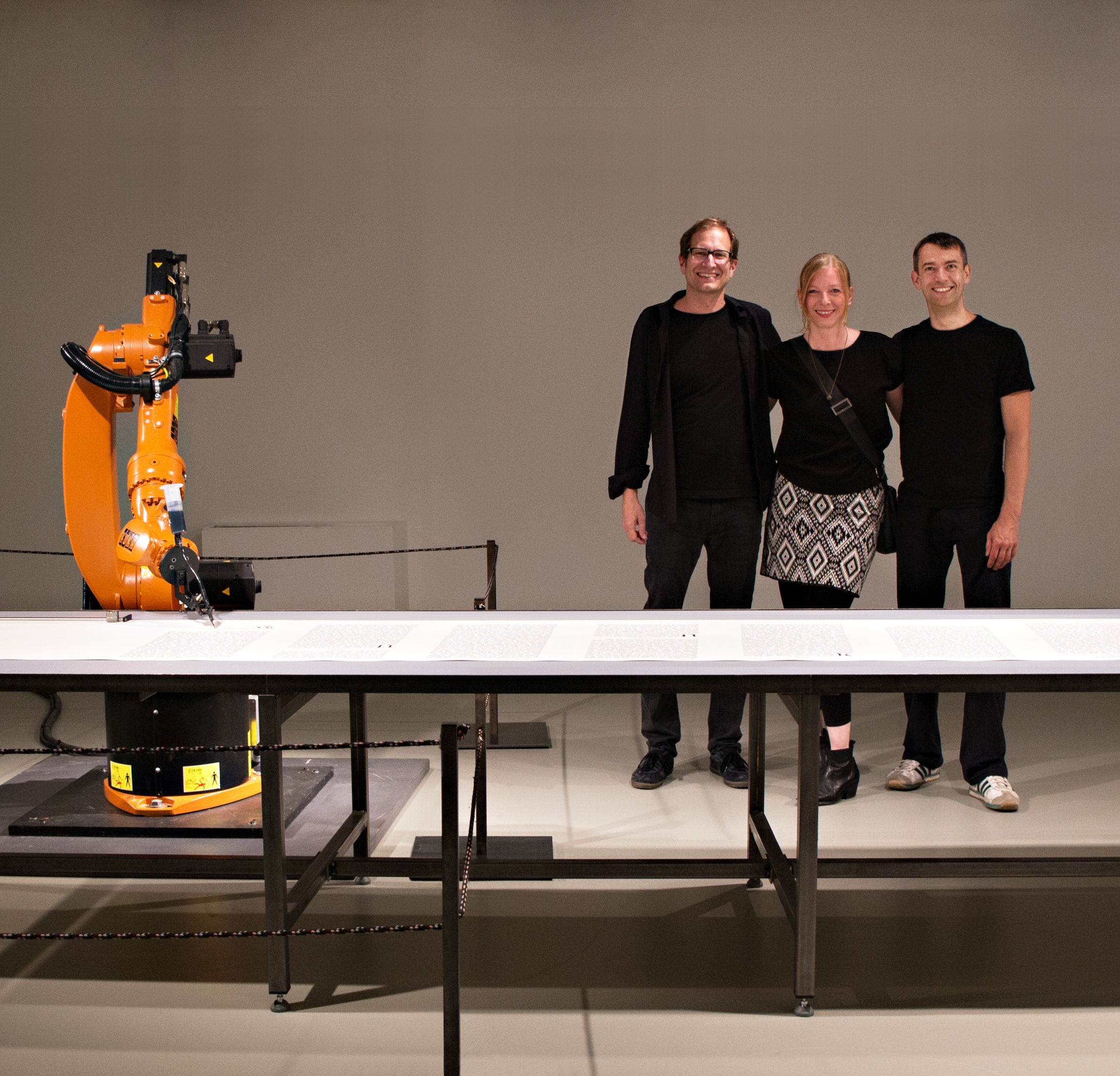 robotlab
robotlab was founded in 2000 by Matthias Gommel (* 1970 in Karlsruhe, Germany), Martina Haitz (* 1970 in Karlsruhe, Germany) and Jan Zappe (* 1969 in Siegen, Germany) at the ZKM Center for Art and Media in Karlsruhe, Germany

With numerous international exhibitions, the group of artists robotlab is one of the most important representatives of contemporary machine art. robotlab is characterized by the use of industrial robots as "readymades" in artistic installations that question the relationship between man and machine both in museums and in public spaces. The works are distinguished by autonomous, creative processes in which the robots act as protagonists. By this means, the machines penetrate domains traditionally reserved for humans. The viewers thus encounter a situation in the exhibition in which they have to redefine their relationship to the machine and technology.
Foto © Hannah Altman