string(90) "https://stoa169.com/wp-content/uploads/2019/08/Fuchs-Paul-©-Paul-Fuchs-e1565622804698.jpg"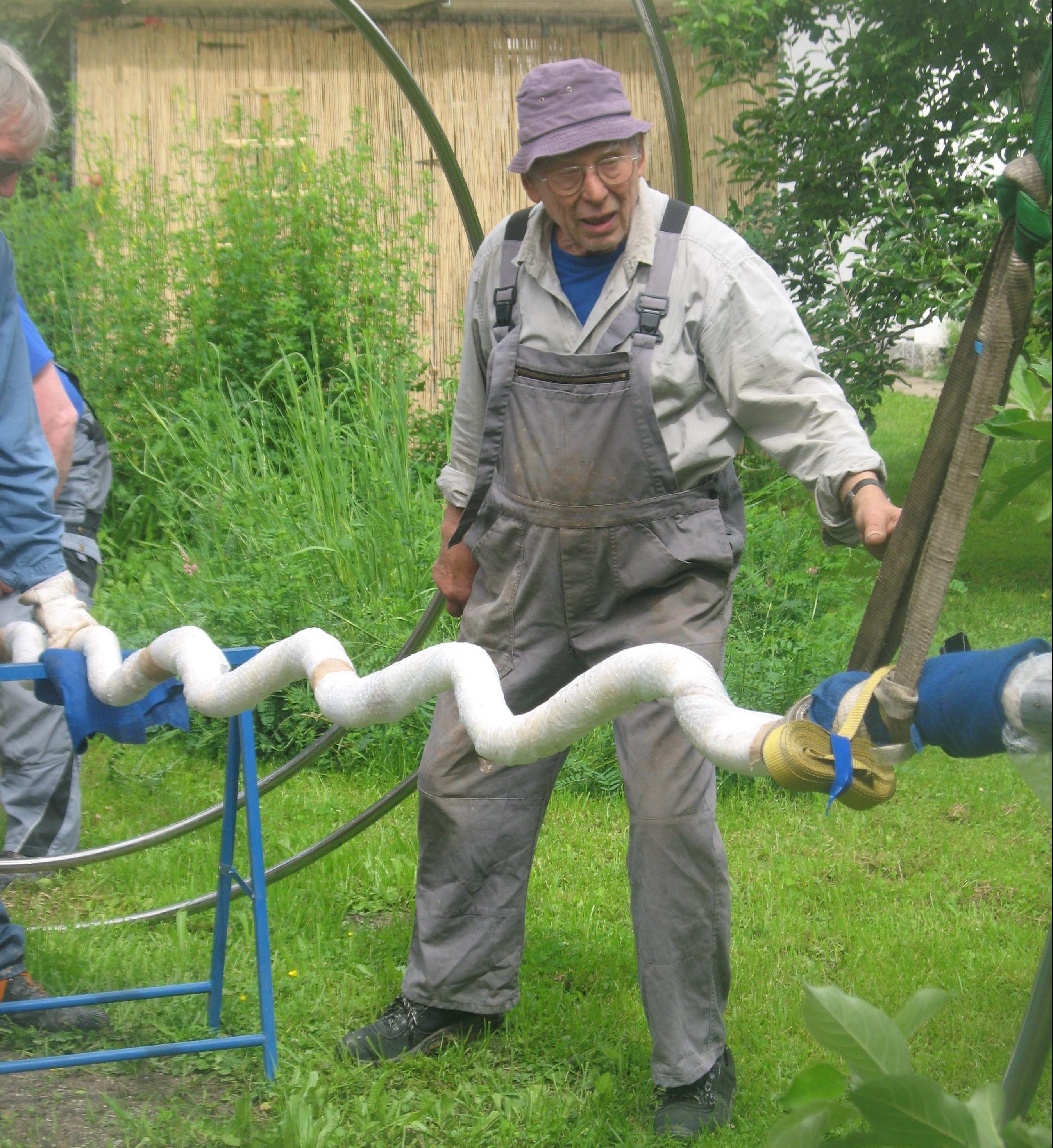 Paul Fuchs
* 1936 in Munich, Germany
lives in Boccheggiano/ Montieri, Italy
Paul Fuchs is a sculptor, sound artist and musician. After training as an ornamental and structural fitter, he studied sculpture at the Academy of Fine Arts in Munich; parallel to his work in this medium, Fuchs has concentrated increasingly on making experimental music since 1967. Together with his wife, Limpe Fuchs, and Friedrich Gulda, he founded the group "Anima" in 1969; they made various festival appearances and performed frequently – alongside bands such as Pink Floyd, Tangerine Dream and Weather Report – in concert using instruments they themselves had built. Along with such creations, his drawings and sculptures, both fragile and solid, Fuchs developed playground sculptures for children and large-scale works often in the form of sound experiments. With his piece, "Garden of Sounds", created in 1969 as one of his Tuscan sculpture parks, Fuchs again brings together sound and sculpture, creating large-scale forms out of metal, wood, and stone that, depending upon their positioning to the wind, produce various tones.

"The material sounds wanted to enter the form. An artwork which isn't in some way a bit musical and a bit erotic, isn't a work of art." (Paul Fuchs)
Photo © Paul Fuchs