string(103) "https://stoa169.com/wp-content/uploads/2019/08/Paladino_Ritratto_©_Lorenzo_Palmieri-e1565622106674.jpg"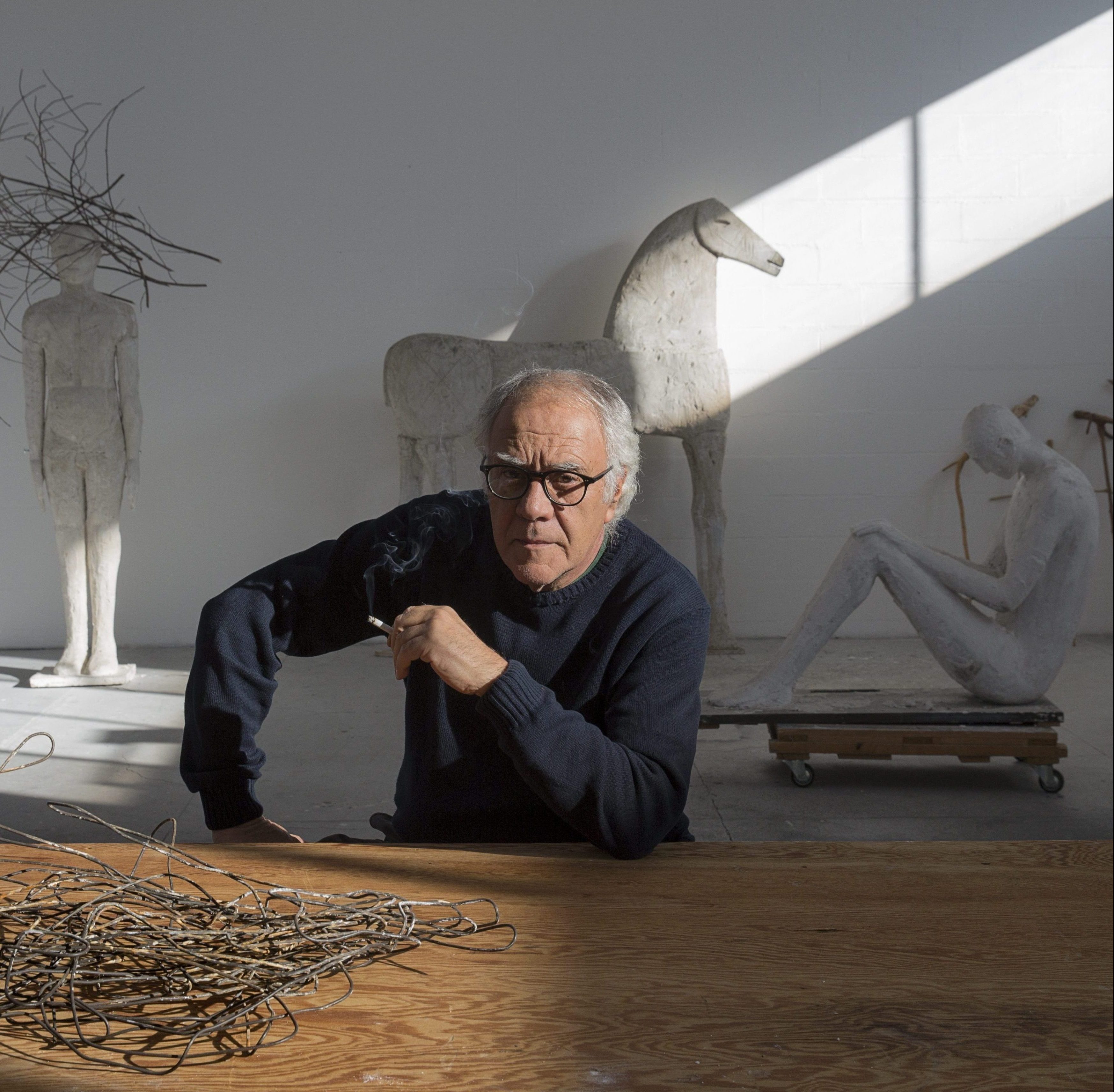 Mimmo Paladino
* 1948 in Paduli, Italy
lives in Milan and Benevent, Italy
Mimmo Paladino is one of the main representatives of TRANSAVANTGUARDIA and Arte Cifra , an Italian variant of the "Neue Wilde". From 1964 to 1968, Paladino studied painting at the Liceo Artistico in Benevento, Italy. Shaped by the formal language of TRANSAVANTGUARDIA, Paladino increasingly turned to a more representational approach from the 1980s onwards. After working on graphical examinatios of mythological themes throughout the 1970s, he developed a fresco-like technique for murals with pastel colors in his late work. Recurring motifs in his work are people, animals, masks, trees, plants and the cross. Symbols of past and different cultures, ancient and Christian motifs, mythologies and quotations from European art history are combined, defamiliarised and symbolically encoded.
"Art should generate ceaseless questions and never give answers." (Mimmo Paladino, fARTiculate, 2011)
www.galerieklueser.de/kuenstler/mimmo-paladino
Photo © Lorenzo Palmieri