string(91) "https://stoa169.com/wp-content/uploads/2019/08/Weiner-©-Alyssa-Gorelick-e1565618868983.jpg"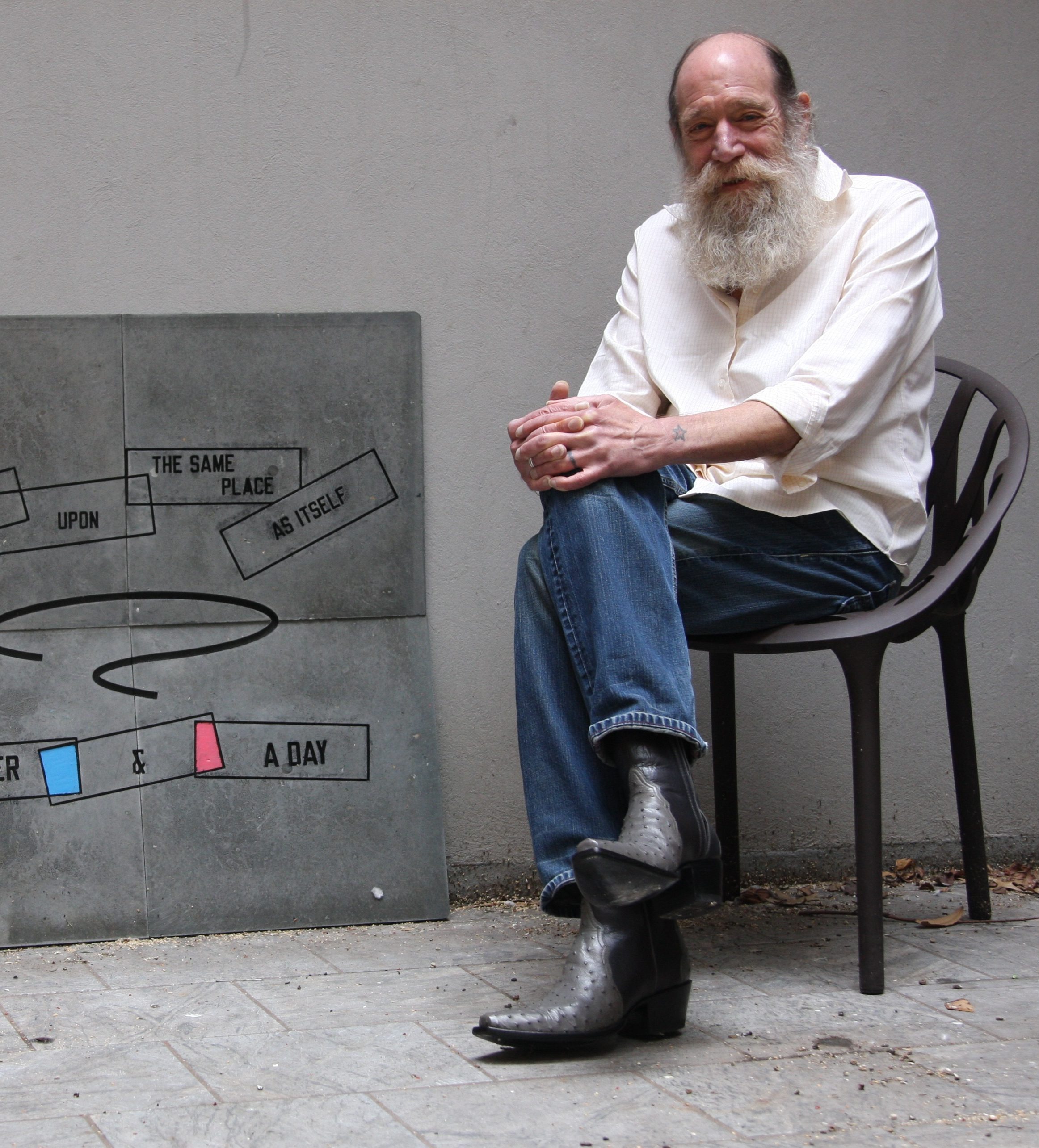 Lawrence Weiner
* 1942 New York City, USA
lives in New York City, USA, and Amsterdam, The Netherlands
Lawrence Weiner is considered, alongside Sol LeWitt, Robert Barry, Douglas Hueber and Joseph Kosuth, as one of the central figures of conceptual art, which arose out of the minimalist movement in the 1960s. His legendary " Statement of Intent" was published in 1968: in it he proclaimed that the production of an art piece is not necessarily bound to the artist and instead should be understood much more as a function/ role in his or her reception. Weiner is a master of intelligent, poetic wordplay – his main medium – which he defines as sculpture – is the wall installation consisting of words and individual letters. Weiner sees language as both a material and a sculptural medium. He creates his word sculptures for museums and galleries or in public spaces on manhole covers or the façades of houses.
"I will be damned if I ever wanted to exclude any sensual function from art. I am just an artist, you know, I do not have to be right all the time. I am not giving out medical prescriptions to people and I am not flying an airplane, I am just this person putting things in the culture, with a responsible thing that can change the culture." (Lawrence Weiner in conversation with Benjamin H. D. Buchloh, New York, May 1997)
https://www.mai36.com/artists/lawrence-weiner
Photo © Alyssa Gorelick