string(108) "https://stoa169.com/wp-content/uploads/2019/10/Hildebrandt__300dpi©LuiseMüllerHofstede-e1571758115663.jpeg"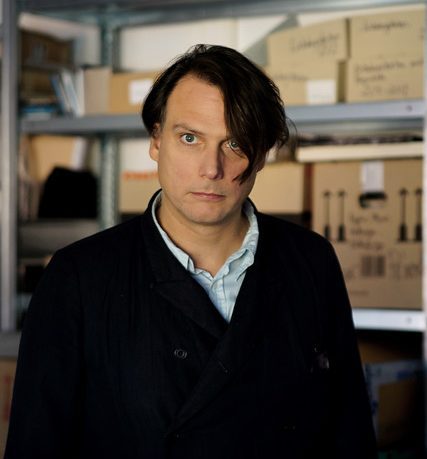 Gregor Hildebrandt
* 1974 in Bad Homburg v. d. Höhe, Germany, lives in Berlin, Germany
Since the end of the 1990's, already recorded cassettes, video tapes and records have been the focus of Gregor Hildebrandt's artistic practice and represent his preferred material. Hildebrandt places the analog data carriers loaded with selected texts and songs directly on the canvas and forms them into filigree sculptures or expansive installations. While making the sound and text practically inaudible, he appeals to the viewer and his imagination and thus adds to the works further invisible dimensions.
Foto © Luise Müller Hofstede