string(110) "https://stoa169.com/wp-content/uploads/2020/01/flatz-portrait.-Foto-Bernd-Zimmer-768x1024-1-e1582210207622.jpg"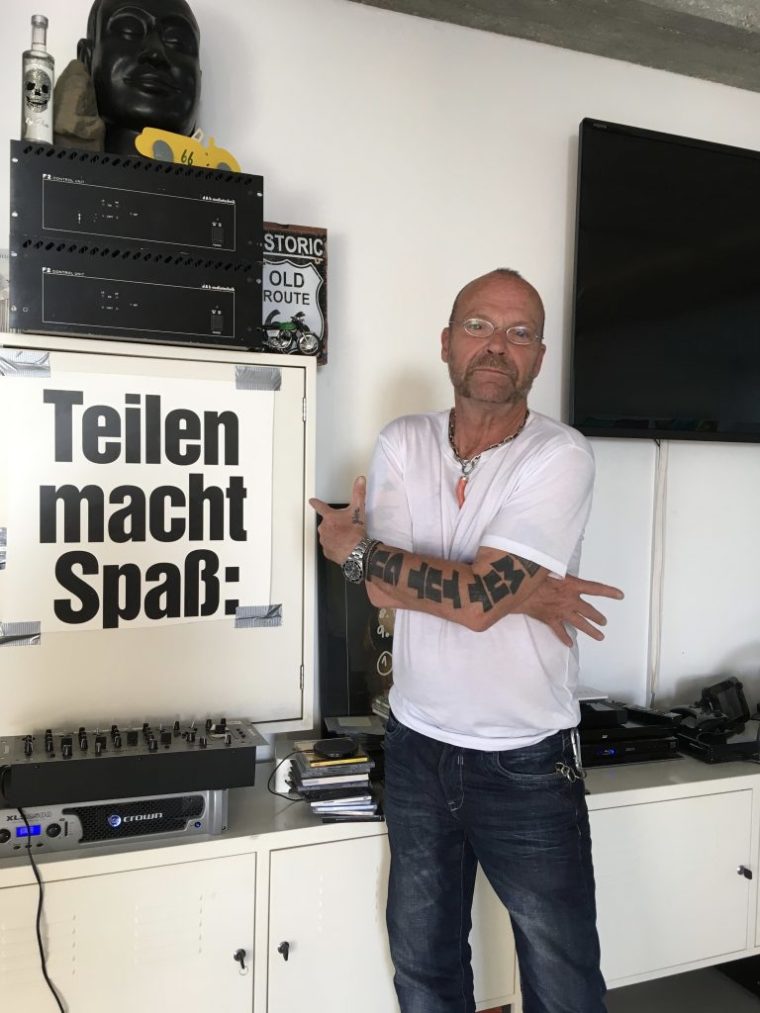 FLATZ
* 1952 Dornbirn, Austria
lives in Munich, Germany
FLATZ (Wolfgang Flatz) is performance artist, stage designer, musician, and composer. After an education in gold and silversmithing in Feldkirch / Austria (1967-1971) he studied metal design at the HTBL in Graz / Austria (1971-1974) and goldsmithing and painting at the Academy of Fine Arts in Munich (1975-1981 ) with Hermann Jünger, Karl Fred Dahmen and Günter Fruhtrunk and art history at the Ludwig Maximilian University in Munich. After his engagement with contemporary art, especially the Happening and the Viennese Actionism movements, FLATZ has been creating works using diverse media – painting, sculpture, performance, video, computer, film, photography, theatre, music, design, and architecture – since 1974. TSubjectss are voyeurism, body, violence, aggression, pain, love, politics and interaction with the audience. In 1988, FLATZ held a guest professorship at the Hochschule für Gestaltung in Darmstadt and was professor at the Hochschule für Künstlerische und Industrielle Gestaltung in Linz, Austria from 1989-1990 and guest professor in Leningrad, Moscow and Tbilisi/ USSR from 1990-1991. His work has been shown at Steirischer Herbst (Graz), Gropius Bau (Berlin), ZKM Karlsruhe, Ludwig Forum for International Art Aachen and documenta 9 (Kassel). In the Kistlerhof in Obersendling, Munich, FLATZ has a studio on the sixth floor with a 3200 square metre roof garden (Heaven 7), which he has expanded with 23 sculptures from his work since about 1980. In 2009 the FLATZ Museum of the city of Dornbirn was opened.





Photo © Bernd Zimmer