string(72) "https://stoa169.com/wp-content/uploads/2019/07/cucci-e1565621773668.jpeg"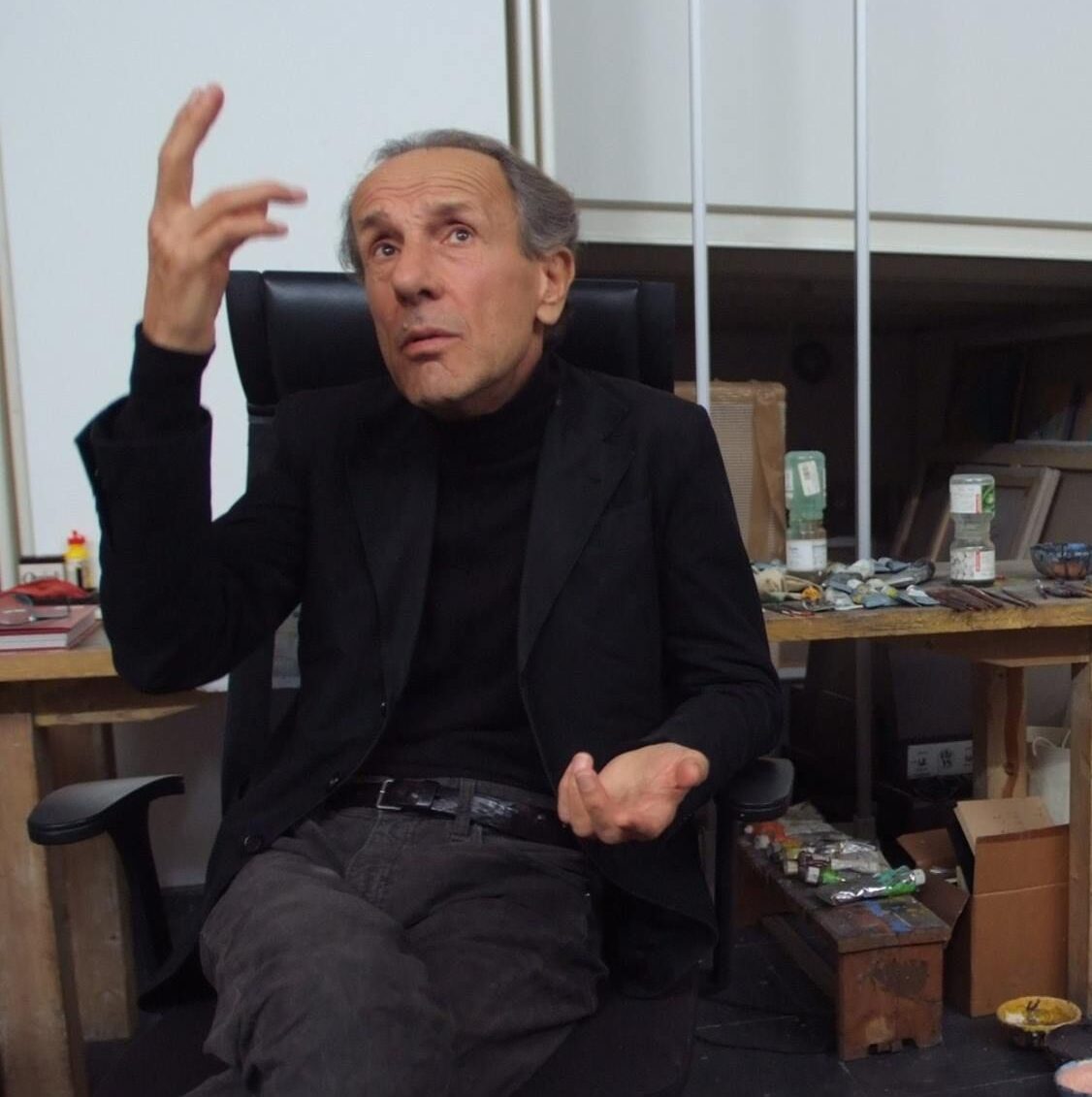 Enzo Cucchi
* 1949 in Morro d'Alba/ Ancona, Italy
lives in Rome and Ancona, Italy
The Italian painter and sculptor Enzo Cucchi is regarded as one of the leading exponents of "Transavanguardia", a group of Italian artists, who, in the 1970s and 1980s, and in contrast to the rigour of the Arte Povera movement's post-minimalism, used classical painting techniques and an archaic, emotional visual vocabulary to bestow upon art a new form and style. In addition to his paintings, in which he has recently included neon light, he has since 1982 also created sculptural work, often in collaboration with other artists. Furthermore, Cucchi has designed numerous theatre sets, for, among others, the Rossini Opera Festival in Pesaro, and the Teatro dell'Opera di Roma.
"I strive to give to others a sense of sacredness, because an art event is not just a formal fact but also a moment where you put a mark on your dedication. You must have a feeling of joining a tribe where there is the stick of command, because you are in a sacred place with its rules." (Enzo Cucchi)
www.galerieklueser.de/kuenstler/enzo-cucchi
Photo © Marco Deserto