string(98) "https://stoa169.com/wp-content/uploads/2019/08/Kowanz-Brigitte-©-Adrian-Kowanz-e1565622487848.jpg"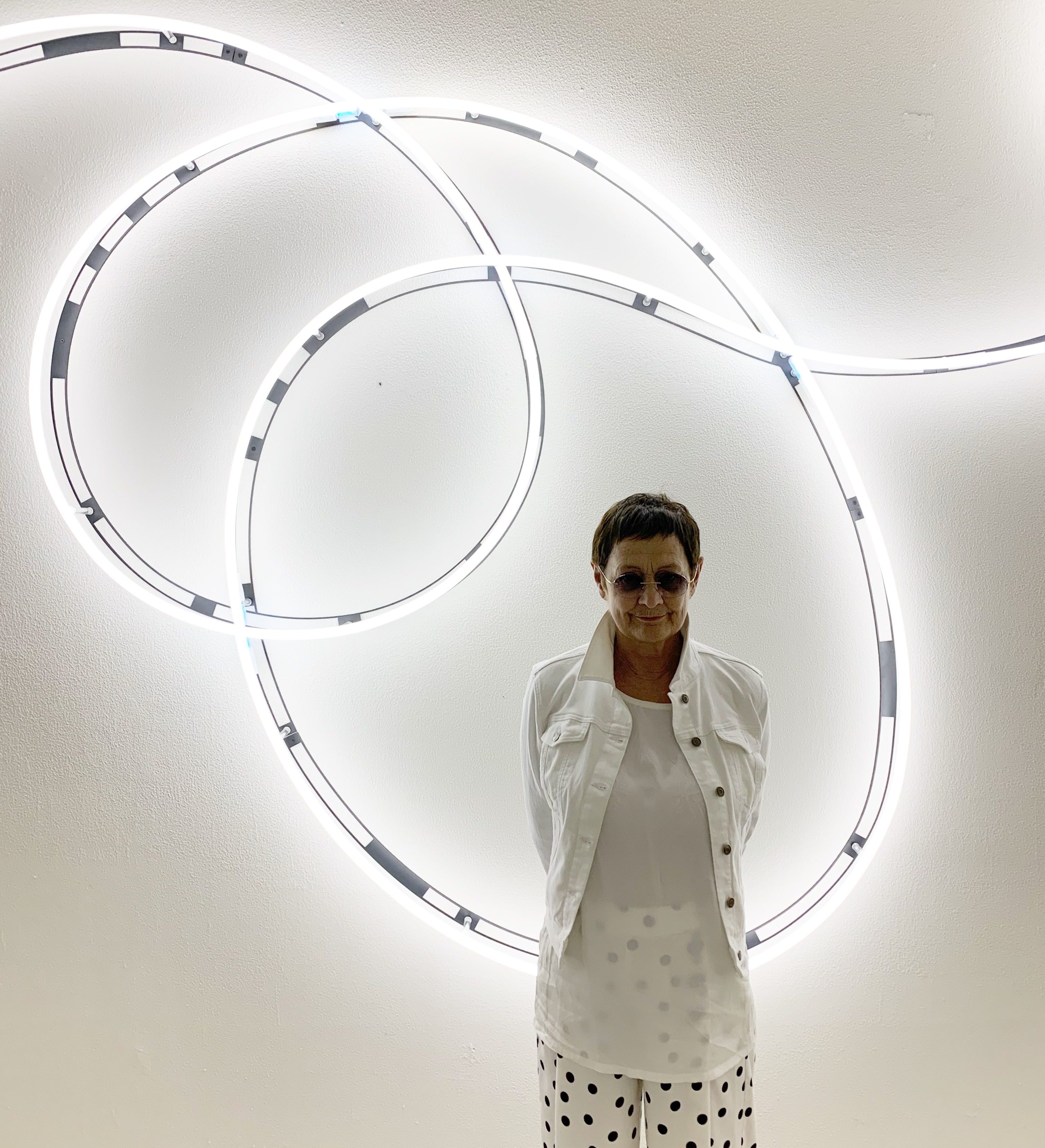 Brigitte Kowanz
*1957 in Vienna, Austria
lives in Vienna, Austria
Brigitte Kowanz works in the field of light art, spatial art and textual works. From 1975 to 1980, she studied at the University of Applied Arts Vienna. In her artistic practice, she experiments with the dissolution of the notion of image and work through the use of phosphorescent colours and coloured light with mirrors. Starting with works on paper and canvas, she has been developing three-dimensional light objects and light-shadow projections since the 1980s. From this time she has investigated light as a code or carrier of meaning, and with one particular body of work from 1989, she focussed on the speed of light. In 2018, she was awarded the German Light Art Prize and in 2009 the Grand Austrian State Prize for Fine Arts. Kowanz has been Professor of Transmedial Art at the University of Applied Arts in Vienna since 1997.
"Perception is translation, art is transformation – an interplay of showing and imagining, in which the criteria and premises of this experience become transparent concurrently". (Brigitte Kowanz, "Codes and Cables", Häusler Contemporary)
Photo © Adrian Kowanz